Come Christmas time, my family gathers at my parents' home in southern California. There's a single pomegranate tree in our backyard, and every winter my mom saves the best one for me. This simple side dish is a way to honor those jewels of winter. I always try to make something simple, seasonal, delicious and vibrantly healthy (and okay, I also want it to be photogenic). Ultimately, I want my loved ones to live long and healthy lives, so tasty yet ridiculously healthy food is my love language. Bonus: this dish is so simple, you won't be stuck (or getting in anyone's way) in the kitchen for long.
Tip: Use a circular ravioli or cookie cutter to remove seeds from each ring. This makes it easy to have a visually pleasing center cutout with clean edges.
Recipe
Curried Acorn Squash with Pistachios and Pomegranates
Prep: 15 min | Cook: 20 min | Rest: 10 min | Total: 45 min
Serves: 6
Ingredients
2 small acorn squash, 2-3 lbs each, cut into 1″ rings (about 3 rings per squash)
2 tablespoons extra virgin olive oil
1 tsp curry powder
1/2 cup pomegranate arils (1 small pomegranate; you may have extra)
1/2 cup pistachio kernels
Salt and pepper, to taste
Method
Preheat the oven to 400ºF for at least 15 minutes. Meanwhile, wash and dry the produce. Remove pomegranate arils by quartering the pomegranate and loosening arils from the skin underwater in a large bowl; drain. On a large baking sheet, arrange acorn squash rings in a single layer. Drizzle with olive oil, curry powder, and salt and pepper to taste. Toss to combine. Add to oven and bake for 20 minutes, or to desired doneness (fork should easily pierce the skin). Allow to cool for at least 10 minutes, season to taste. Transfer to serving platter and generously garnish with pistachios and pomegranate arils. Serve immediately.
MIND diet foods:
Vegetables, olive oil, nuts, berries
This is a summer-to-fall transitional dish that firmly plants its flag in the I-want-it-to-be-fall camp. Earthy whole-grain sorghum and delicata squash make it decidedly so. Still, in the heady early days of October, many areas of the country will still be going through intermittent warm spells, which means fresh flavors like cucumber, baby spinach, chives, and mint are all still welcome. The warm (and anti-inflammatory) spices of curry, chili, and ginger are enveloped by a blend of coconut and almond milks. (Using a little bit of full-fat coconut milk and a lot more almond milk means great flavor with a ton of calorie savings).
Ready for fall, but still feels like summer? This coconut sorghum and squash dish with cucumbers and mint has got you covered! #minddiet #brainfood @simplysorghum
Click To Tweet
Tip: Sorghum isn't always easy to find! Your best bet is to stop by your local Whole Foods, or to order directly from Bob's Red Mill.
Recipe
MIND foods: Leafy greens, vegetables, whole grains, nuts, olive oil
Prep: 15-30 min | Cook: 1 hr 10 min | Total: 1 hr 15 min
Serves: 4
Coconut Sorghum
1 cup dry sorghum, rinsed
3/4 cup coconut milk
2 1/4 cups almond milk (I used this unsweetened almond milk with a touch of coconut milk)
Salt and pepper to taste
Curry
1 T olive oil
1 medium sweet onion, chopped
6 cloves garlic, roughly chopped
1 T curry powder
1 tsp ground ginger
1/2 tsp chili powder
3/4 cup coconut milk
2 cups almond milk
3 T rice wine vinegar
Salt and pepper to taste
Squash
1 medium delicata squash
1 T olive oil, and a little more to oil the sheet pan
Pinch of curry powder
Salt and pepper to taste
Base and Garnishes
4 cups baby spinach, lightly packed (I used a pre-washed product)
1 8-inch cucumber,  cut into rounds or thinly sliced with mandolin
2 T marcona almonds
2-3 chives, finely chopped
10-15 mint leaves, torn or cut into strips just before eating
Optional: Red chili flakes
Method
Prep. Wash and dry all fresh produce. Preheat the oven to 375F. Measure out all ingredients.
Make the sorghum. Combine all Coconut Sorghum ingredients with a large pinch of salt in a large pot and bring to a boil over medium-high heat, then lower heat to a simmer and cover for 50-60 minutes, or until cooked to desired doneness.
Meanwhile, make the curry. Heat oil in a large saucepan – non-stick if you have one – until hot. Add onions and stir occasionally until soft, about 3 minutes. Add garlic and spices and stir constantly for 30 seconds or until fragrant. Add liquids (coconut milk, almond milk, mirin), and bring to a boil, stirring occasionally. Lower to a simmer for 30 minutes or to desired thickness. Season to taste.
While sorghum and curry simmer, make the squash. Lightly oil a medium sheet pan. Cut the squash lengthwise and scoop out the seeds. Cut into 1-inch half-rings. In a large bowl, toss squash with olive oil, salt, pepper, and curry powder to coat. Arrange on sheet pan in a single layer. Roast for 5-6 minutes on one side, flip over and return to oven to roast another 5-6 minutes, or until a fork easily pierces through the flesh. Remove from oven and let cool 10 minutes.
Plate. Make a bed of baby spinach. Spoon coconut-sorghum over greens. Place delicata squash on top. Drizzle with curry (any extra can be served on the side). Garnish with cucumbers, almonds, chives, and mint. If using red chili flakes, sprinkle a pinch over dish or serve on the side for individuals to use to taste. Enjoy.
Tip: One 13.5-ounce can of coconut milk will be enough for this recipe; simply divide between sorghum and curry recipes.
Tip: Once served, guide guests to stir their ingredients around as the warm ingredients will wilt the spinach and infuse it with curry flavors.
This simple salad is aromatic thanks to the fennel, bright thanks to the orange segments, peppery thanks to the arugula, earthy and sweet thanks to the figs, and pleasantly tart and complex thanks to the raspberry-balsamic vinaigrette. There's no sugar added – or needed – due to all the big vibrant flavors. You'll enjoy the medley of tastes and textures while meeting your veggie quota for the day (read: fiber, antioxidants, vitamin C, folate, vitamin E, and more).
Recipe
MIND foods: Leafy greens, vegetables, berries, olive oil
Prep: 10-15 min | Cook: 5 min | Total: 15-20 min
Serves: 4
Salad Ingredients
4 cups baby arugula, lightly packed (I used a pre-washed product)
1 medium bulb fennel, stalks trimmed and discarded, reserving fronds
1 medium orange, supreme segments (I used a Tangelo orange)
6 California mission figs, quartered lengthwise (substitute: your favorite fresh fig)
Raspberry Vinaigrette Ingredients
1 cup frozen raspberries
1/4 cup balsamic vinegar
1/4 cup red wine vinegar
1/2 cup olive oil
1/4 cup chopped onions
1 tsp Dijon mustard
Salt and pepper to taste
Reserved orange juice, to taste
Method
Wash and dry all fresh produce. Combine all dressing ingredients, except orange juice, in a food processor or blender until smooth; season to taste. Let sit for at least 10 minutes. (You will have extra dressing to enjoy for the rest of the week!) Meanwhile, quarter your fennel bulb. Cut out the tough root and heart with a diagonal slice and discard. Thinly slice the remaining white bulb on the diagonal to make thin strips. To supreme your orange, cut off the top and bottom, then with one flat side down securely on the cutting board, slice away the remaining peel. Cut flesh-only segments out of the orange. Squeeze the juice out of the remaining orange core and reserve. Optional: taste dressing and add orange juice, slowly, to taste.
To plate, toss or gently layer arugula, fennel, fennel fronds, citrus, and figs. Drizzle with dressing. Season to taste. Serve immediately.
Tip: Using a funnel, pour the finished dressing into a squeeze bottle to make it easier to handle.
Tip: Reserve some of the fig pieces, orange segments, and fennel fronds, and place as deliberate garnishes to add appeal to your dish.
The height of summer means stone fruit, and that includes cherries. Deep red cherries add a sweet, mildly tart and bright note to the nutty and earthy base notes of the farro in this whole grain salad. Pickled cucumbers and shallots add another dimension of contrasting flavor, texture, and temperature. The magic is in the medley and how all these flavors play together and in reaction to each other.
Recipe
MIND foods: whole grains, vegetables, nuts, berries
Prep: 10-15 min | Cook: 15-20 min | Total: 25-35 min
Serves: 4-6
Ingredients
1.5 cups farro (here's a 10-minute farro that's good for busy weeknights)
1 medium-large cucumber, skin peeled in stripes, halved lengthwise, seeds removed, halved lengthwise again, and chopped (will be 1.5-2 cups when chopped)
2 medium shallots, peeled, halved lengthwise, thinly sliced (will be about a 1/2 cup loosely packed)
2 large handfuls of fresh red cherries, pitted and roughly chopped (about 30 cherries; will be about 1 cup roughly chopped)
2 T coconut vinegar
1 T fresh thyme leaves
1/2 cup roasted and lightly salted pistachios, roughly chopped (reserve a small handful for garnish)
Olive oil
Salt and pepper to taste
Method
Prepare farro according to package instructions. While farro is cooking, wash, dry and prep all produce. In a medium bowl, combine cucumbers, shallots and vinegar, drizzle with olive oil and season with salt and pepper to taste. Let marinate for at least 10 minutes, stirring occasionally. When farro is done cooking, thoroughly drain and then transfer to a large bowl. Drizzle with olive oil and season to taste. Fold in cherries, cucumber-shallot mixture and pistachios just before serving. Top with reserved pistachios. Enjoy.
Tip: Get the kids involved! Have kids wash their hands and help remove thyme leaves and cherry pits.
Who doesn't love beets? They can't be beat. Here is a super simple way to enjoy them as a crispy, savory snack founded on good quality basic ingredients like beets, olive oil, and lemon zest.
Beets are nutrient-packed, providing a good source of fiber, potassium, iron, and folate. To reap the benefits, try my simple recipe here, and then go check out these five additional ways to enjoy beets, plus tips for buying, storing and preparing them.
MIND Foods: Vegetables, olive oil
Yield: 6 servings
Time: 10 minutes to prep; 30 minutes to cook
Difficulty: Easy
Ingredients
3 large beets, washed, scrubbed and peeled, cut into 1/32" slices
2 tablespoons olive oil
1 large lemon, zested
Kosher salt, optional
1 chive, thinly sliced, optional
3-ingredient Beet Chips = simple snack, super nutritious root veggie! #Recipe
Click To Tweet
Directions
Preheat oven to 350F. To slice the beets, you may use a food processor, mandolin, or sharp chef's knife. Place sliced beets in a large bowl and toss with olive oil. Spread sliced beets on a baking sheet in a single layer. Bake for 10 minutes, rotate, and bake for another 10 minutes, or until crisp enough that edges have begun to curl and a little color has developed. Remove from oven, sprinkle sparingly with salt and garnish with lemon zest and/or chives. Allow chips to cool slightly before serving.
Notes
Using medium to large beets is recommended because the chips will shrink during baking

Trying thicker slices, e.g. 1/16" is also fine, though may require longer cooking time

Keep regular watch on chips after the first 10 minutes to avoid burning

Zesting a lemon and letting the zest rest encourages curling, which may be desirable for presentation 
Nutrition: 65 calories, 5 g total fat, 1 g saturated fat, 1 g protein, 6 g carbohydrates, 1 g fiber
Sometimes experimentation pays off. Sometimes it doesn't. It's good to go into the kitchen with an open mind; a loose framework helps. That's what I did today, with delicious results. After spending some time brainstorming in pajamas (it is Saturday, after all), I hit up two stores for supplies, and came back to get cooking. It's a good thing Fred doesn't mind waiting for breakfast. We had coffee before any of this, obvs. There are limits.
I took advantage of some beautiful seasonal pomegranate, but the rest of the ingredients can be found year-round, including a few "shortcut" ingredients like bottled sesame sauce and pre-mixed garam masala. After pomegranate season closes in January, I'd swap in strawberries, raspberries, blueberries, or even table or concord grapes.
garam masala hummus is the bomb dot com. we've got your easy #recipe right here. via @minddietmeals @maggiemoonRD
Click To Tweet
Pomegranate arils are a star in every dish they grace. #pomegranate #babykale #salad #recipe via @minddietmeals @maggiemoonRD
Click To Tweet

Food Safety Tip
I used large AA organic cage-free eggs, but I'm not in an at-risk group. To get rid of any food safety concerns about undercooked eggs, you can use a pasteurized whole egg. As far as I know, eggs by Davidson's Safest Choice Eggs is the only option on the market right now.

Eggstravanza with Garam Masala Hummus & Pomegranate Baby Kale Salad
Prep time:
Cook time:
Total time:
A perfectly soft-boiled egg sits on a bed of baby power greens, atop an English muffin spread with garam masala hummus. Pomegranate arils are everywhere, and that's a good thing. The egg is garnished with smoked Spanish paprika and chickpea aquafaba foam.
Ingredients
Garam-Masala Hummus
15.5 oz can chickpeas beans, aka garbanzo beans (I used Sprouts Market Organic Low Sodium Garbanzo Beans), drained, liquid reserved
2 cloves garlic
⅓ cup sesame sauce
⅓ cup extra virgin olive oil
¼ tsp smoked Spanish paprika
1 tsp black sesame seeds
1 T garam masala
1 large lemon, zest and juice
5 sprigs Italian parsley, leaves separated and roughly chopped (may reserve a few whole leaves for garnish)
Salt and pepper to taste (optional)
Salad
2-3 cups baby kale, loosely packed
¾ cup parsley leaves, loosely packed (5-7 springs)
1 small pomegranate, arils removed to produce at least ½ cup (you may have extra)
1 T extra virgin olive oil
1 T white balsamic vinegar
1 T garam masala hummus (from hummus made with recipe above)
Salt to taste (optional)
Other
4 eggs
2 whole grain English muffins
Instructions
Hummus
Combine all ingredients except chickpea liquid and parsley in a food processor or blender, and blend until smooth.
Taste before seasoning with any salt or pepper. Season to taste. Flavors may melt together and develop more after resting.
Cover and let rest in refrigerator.
This recipe makes about 1.5 cups of hummus, so you're going to have extra, which is awesome. It's great on sandwiches, as a veggie dip, and on top of fish. Freeze anything you can't use up within a few days.
Salad & Eggs & Toast
While the hummus is resting, wash and dry all produce.
Preheat the oven to 300F.
Combine dry baby kale and parsley in a medium bowl. In a small bowl, combine olive oil, vinegar, and hummus, whisk until smooth, and set aside.
Bring medium pot of salted water to roaring boil over high heat.
While water is heating, trim the top and bottom off the pomegranate, score the sides every 2-3 inches, then submerge the fruit in a large bowl of water, pry the fruit open using the scored marks.
When water is at a roaring boil, carefully add eggs and boil for 4 minutes exactly. Remove eggs and let cool slightly at room temperature.
While eggs are cooling, separate the English muffins and toast in oven, face up, for 3-5 minutes or to desired doneness (check periodically to avoid burning), remove from oven and set aside.
Carefully peel eggs (if they break, it'll be messy) once they are cool enough to work with.
Whisk reserved chickpea liquid (aquafaba) until it forms a foam, less than a minute.
Dress the salad; dressing may need a refresher whisking if it has separated.
Plating
Divide English muffins on two plates. Spread with hummus. Add a small handful of the salad on top of the hummus. Top with eggs.
Dollop the chickpea foam on top. Garnish with paprika and parsley.
Add more salad to the plate as a side dish.
Dig in, it's going to taste great.
I was recently confronted with a cornucopia of candy corn, and lived to tell the tale. In one of my most amusing assignments to date, I got to learn all about candy corn, including how people *really* feel about it. It doesn't take long to scratch the surface – people are happy to share their oddly passionate views about the little waxy sugar bombs that many will say are neither proper candy – and certainly not – proper corn.
Neither good 'candy' nor good 'corn' - What's in candy corn, anyway?
Click To Tweet
If you want to check out my tale of candy corn before the big day (Halloween, that is), mosey on over here to read up on what's in candy corn, anyway.
If you want to check out my take on putting the "corn" back into this whimsical Halloween sweet, stay with me. I'm not a big sweets person*, so my version is actually a savory dish, and full of veggies. Decidedly not candy. But it has all the fun poppy colors of candy corn. And I think it tastes way better. I suppose the five-dollar plastic skeletons party is an option either way.
Actual corn in faux 'candy corn' made with REAL #veggies! #recipe #minddietmeals
Click To Tweet
MIND diet foods: vegetables, olive oil, poultry
Ingredients:
2 white potatoes, thin skin, large diced
1 small head of garlic
1/2 cup of milk, warmed
1 T olive oil
3 medium carrots, peeled, then chopped or spiralized
1 lb extra lean ground turkey (I used Jennie-O), you will have extra
1-2 ears yellow corn, kernels cut off
Optional: Halloween decor, either sanitized (or commit to not eating anything that touches it)
Optional: You could sub crumbled sauteed tofu for the turkey to make this vegetarian
Directions:
Each component can be made a day ahead of time, and kids (or adults) can help assemble their own.
Mashed Potatoes
In a medium pot, bring water to a boil with a large pinch of salt
Add potatoes and boil 15 minutes until tender, but not over-cooked
Drain
Add potatoes back to pot, add oil and slowly incorporate milk while mashing to desired consistency (you may not need all the milk)
Mix in roasted garlic
Roasted Garlic
Preheat oven to 350
Chop off top 1/4, place in generous amount of tin foil, drizzle with olive oil, salt and white pepper, ensuring it gets coated, and close off top of tin foil into ball
Bake for 30 minutes or so, which should make it soft but not brown (this is simply to protect the 'candy corn' color scheme), knife should slide in to flesh easily
Let it cool; and when its cool enough to handle, squeeze from bottom so cloves pop out
Mash before adding to mashed potatoes
Turkey
Heat 1 teaspoon of olive oil in a saute pan over medium heat until hot
Add turkey and season to taste
Cook until done, breaking up pieces with spatula, about 7 minutes or until browned through
Carrots
Bring a medium pot of water to a boil and then turn the heat off
Prepare an ice bath
Blanche carrots in water briefly until just wilted, then dunk in ice bath before removing and setting aside to dry
Optional: rough chop into 2-3″ pieces to make them easier to eat
Assembly
Assembly can be done in any cup or bowl, but it's festive if you can use clear martini glasses
Add potatoes as a bottom layer as the candy corn "tip." Optional (and recommended): Put the potatoes in a plastic sandwich bag and cut a corner to make an impromptu pastry bag and then pipe it in, filling the cup 1/4 of way
At this point, use a small glass or a shot glass, wrapped in parchment paper, and gently place on top of potatoes
Position carrots around glass for 2 quarters of the way; pack carrots in
Add corn on top for the last 1/4
Carefully remove shot glass, leaving parchment paper, and fill center with turkey mix
Carefully slip parchment paper out
Cover turkey with a little more corn if desired (optional)
Dig in!
Tip: It's more than fine to turn your creation upside-down onto a plate for eating if that's easier!
*I do have a soft spot for dainty French macarons. I'm partial to pistachio, earl grey, and rose macarons.
I was invited to a lovely birthday gathering at a friend's home in Venice Beach, and was excited to bring something to share with the group. I wanted it to be fresh, flavorful, and satisfying, while being easy enough to sample among a mix of offerings (I was not the only one bringing something to share!). This awesome recipe is the result – it's my take on a chicken curry salad, with excellent ingredients and add-ins, served with delicate butter lettuce cups.
MIND foods: Poultry, vegetables, nuts, leafy greens
Yield: 8 servings
Time: 30 minutes active; 30 minutes inactive
Difficulty: Easy
Chicken Curry Salad Ingredients
2 cups chicken broth (I used a store-bought organic chicken broth, but this is a great way to use any homemade broth you may have laying around in the fridge or freezer)
1/2 cup almond slivers, toasted
1/2 cup mayonnaise (I made my own with olive oil, see below if you want to, too)
1 1/2 lb skinless boneless chicken breast (I used Kosher)
5 teaspoons mild curry powder (I used a mild aromatic curry)
1/2 teaspoon ground ginger
1 tablespoon fresh lime juice (plus extra for adjusting to taste at the end)
6 oz cup plain strained yogurt (e.g. Greek or Icelandic yogurt works great)
1 teaspoon honey (I used an organic raw honey from Wholesome)
1 1/2 inches fresh ginger root, peeled and minced (peel it with a spoon; you'll thank me later)
1 medium red onion, chopped (1 cup)
1 yellow bell pepper, cored and small diced (this adds such an awesome crunch)
1 1/2 cup seedless grapes, halved or quartered (depending how big they are) – pick your favorite, I used a mix of red, green, and black California table grapes (these are so crisp and sweet right now)
2 heads butter lettuce, leaves separated
salt and pepper to taste
Chicken Curry Salad Directions
Preheat oven to 350 F. Wash, dry, and prep all fresh produce. Spread almond slivers in a single layer on a baking sheet and bake for 5-8 minutes (check after 5 minutes), until lightly browned.
On medium heat, combine chicken broth and 3 cups of water in a medium pot. On low heat, add curry and ginger powder to a small saute pan, stirring occasionally, until toasted and fragrant, 3-5 minutes. Set aside. Meanwhile, pat chicken breasts dry with paper towels. When liquid is simmering, add chicken (it should be covered by the liquid), adjust heat to maintain a simmer if needed. Cook, uncovered, for 7 minutes. Remove from heat, cover, and let stand for 20 minutes, or until chicken is cooked through. Remove chicken from the pot and let rest on a cutting board for at least 10 minutes.
While chicken is cooking, make the mayonnaise (see directions below) if making, and set aside in refrigerator. (Do it, you know you want to.)
In a large bowl, combine mayonnaise, yogurt, lime juice, honey, curry and ginger powder mix, and fresh ginger. Season with salt and pepper. Whisk to combine. Add in onion, bell peppers, grapes, and almonds, gently stirring to coat (I used a soft spatula for this part).
When chicken is cool enough to handle, dice into bite-size pieces (~ 1/2 inch squares). Gently fold chicken into main salad mixture, using a soft spatula or gloved hands.
Taste it. If it needs adjusting, seasoning to taste with salt, pepper, and lime juice. For my tastes, I ended up adding another tablespoon of lime juice just at the end.
Make Your Own Mayonnaise (It's simple, I promise)
Mayonnaise Ingredients
1 egg yolk (since these stay raw, I'd use pasteurized raw eggs from Davidson's Safe Eggs)
1 teaspoon fresh lemon juice
1 teaspoon dijon mustard (got mine from Trader Joe's – the smooth kind, not the grainy one for this recipe)
1/2 cup olive oil (I used "Everyday" extra-virgin olive oil by California Olive Ranch)
Salt and pepper to taste
Mayonnaise Directions
In a medium bowl, whisk egg yolk, lemon juice, and mustard together until smooth and homegenous. Season with salt and pepper. Slowly drizzle in olive oil, constantly whisking to keep mixture smooth. See, super easy, and tastes so much better than store bought.
Nutrition: 280 calories, 20 g total fat, 3 g saturated fat, 14 g protein, 14 g carbohydrates, 3 g fiber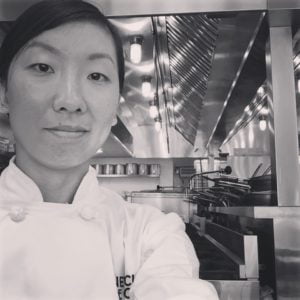 There are 75 recipes in The MIND Diet book to get you started, but when you're ready to make your own meals, rest assured that the guidelines for creating healthy MIND diet meals are simple. The beauty of the MIND diet is its simplicity. The complicated part is done (the research). Based on natural whole foods, the MIND diet includes plenty of plant foods, complemented by a healthy helping of seafood and poultry. And don't forget the wine!
How do you know if your meal is worthy to be tagged #minddietmeals? Simple, it will contain any of the 10 basic brain-healthy food groups, and none of the five brain-harming ones. With these basic guidelines, you'll be creating your own MIND diet meals in no time.
The MIND diet's brain-healthy food groups (and how often to eat them):
Whole grains – 3x per day (i.e. daily)
Vegetables – 1x per day (i.e. daily)
Leafy green vegetables – 6x per week
Nuts – 5x per week (e.g. a daily snack during the workweek)
Beans – 3-4x per week (i.e. about every other day)
Berries – 2x per week (e.g. fresh berries over 2 to 3 days, or frozen berries anytime)
Poultry – 2x per week
Fish – 1x per week
Olive oil – use daily (I like CA Olive Ranch because it has a seal of authenticity from California Olive Oil Commission)
Wine – 1x per day (i.e. one 5 oz glass daily)
The MIND diet's brain-harming food groups (You'll see there's room for moderation, but reducing these foods as much as possible has many benefits for overall health):
Butter/solid fats – less than a tablespoon per day
Pastries/sweets – less than 5x per week
Red meat – less than 4x per week
Fried/fast foods – less than 1x per week (e.g. one or two times a month)
Cheese – less than 1x per week (e.g. one or two times a month)
What are some simple meal ideas you can think of that include some of the 10 brain-healthy food groups?
This frittata lets seasonal summer ingredients shine, but can be enjoyed year-round with a few swaps for whatever produce is local and in season. Summer smells like basil and tastes like sweet corn, which means this frittata is going to be a seasonal favorite.

Chicken Basil Frittata with Zucchini, Bell Peppers, and Sweet Corn
Author:
Maggie Moon, MS, RDN
Prep time:
Cook time:
Total time:
Ingredients
6 eggs
2 teaspoons olive oil
½ small onion, thinly sliced
½ cup zucchini, shredded
½ cup of sweet corn, from fresh, frozen or canned
1 medium red bell pepper, cored, seeds removed, and diced
2 teaspoons olive oil
1 cup cooked chicken breast, shredded
2 tablespoons fresh basil, chopped
Salt and pepper
6 small basil leaves (optional, for garnish)
Instructions
Preheat the oven to 350 F.
In a medium bowl, lightly whisk eggs until uniform, then add pepper and salt to taste. Set aside.
Heat 2 teaspoons olive oil in a 12" oven-safe skillet over medium heat then sauté onion, zucchini, sweet corn, and bell pepper until fragrant and wilted, 3 to 5 minutes. Remove from heat and transfer to a colander where excess liquid may drain; gently press on vegetables with a wooden spoon to assist draining.
Meanwhile, bring the now empty skillet back to the stove, and heat 2 teaspoons of olive oil over medium heat. Add the chicken and half the chopped basil and sauté until just combined, 1 to 2 minutes. Add the drained mixed vegetables back into the dish and stir to combine for another minute. Pour egg mixture and remaining chopped basil into pan and stir gently. Cook for 4 to 5 minutes to allow the egg to start setting; the edges will start to pull away from the pan.
Place pan into oven and bake for 15 minutes or until set. Let rest 2 minutes before serving. If desired, garnish with basil leaves.
MIND foods: Vegetables, poultry, olive oil
 
Nutrition: 180 calories, 9 g total fat, 2 g saturated fat, 15 g protein, 8 g carbohydrates, 1 g fiber